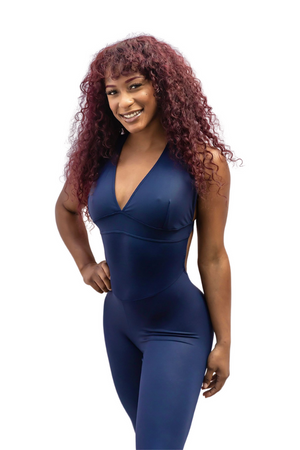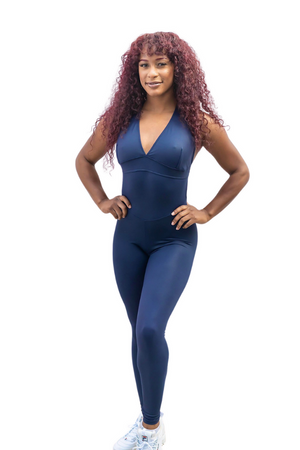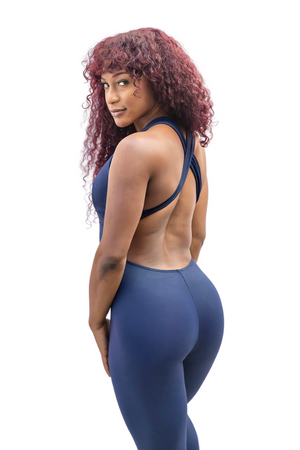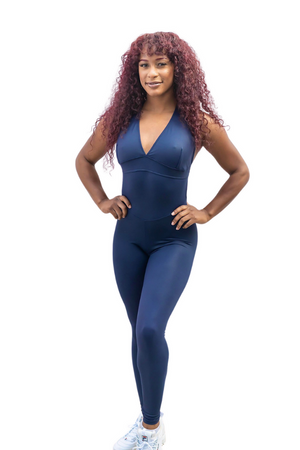 Navy Blue Wet Leather
NEW ARRIVAL - Exclusive Limited Edition
Navy Blue Wet Leather is the most dynamic for that all-out leathery look in a fabric that feels like butter on the skin!
Compression 4-way stretch gives a smooth finish to every line of the body because it lives like second skin and makes you look and feel like you are a metaverse superstar!

Does not retain sweat or odor, so dance away and play all day!

Easy wash and dry (suggest gentle wash, tumble-dry-low, or line-dry for longer life to the finished texture of the fabric).

Extremely durable

The lifespan of the fabric with wash and dry is at least 160 washes (3 years of weekly washing as suggested).*

High-quality material retains shape and compressionability for the life of its use.
*Please note that sparkle is subjective to the heaviness of wash and dry)
IDEAL FOR:
dancing

weightlifting

surfing and ocean play

various workouts

aerial, pilates

accessorizing or wearing alone for going out.
Don't see the Fabric you want?
Place your custom order here!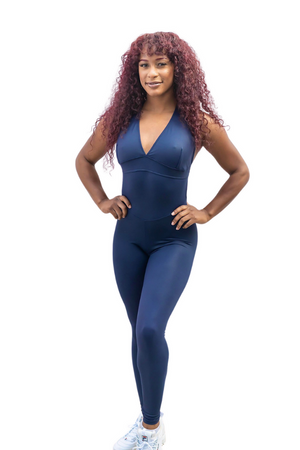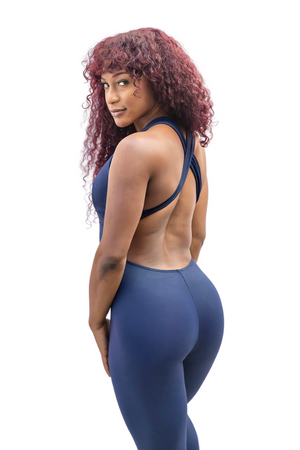 Navy captain America
What is there not to love about this color with a pair of red lips to go with it, dress it up or dress it down, indoors or out, ready to rock the gym or rock the clubs or rock the restaurants looking like agent Carter ready to receive captain America from any angle 😍❤️‍🔥
BUY THIS 👍
Very comfortable! fits perfectly! and very good quality material 😮. I would definitely recommend buying it.
Thank you so much for your feedback ❤️
OBSESSED
These jumpsuits have totally rocked my world. I knew I had to have one the moment I saw it… and now I have 3 (so far). They are absolutely perfect for my active lifestyle and I feel AMAZING in them and get SOOOOOO many compliments. The drop cut is THE BEST…. Especially if you festival. There is nothing worse than trying to pee in a porta potty when you're wearing a normal onesie. This jumpsuit feels like it was MADE for me. I can't wait to get more.
Thank you so much for your feedback ❤️