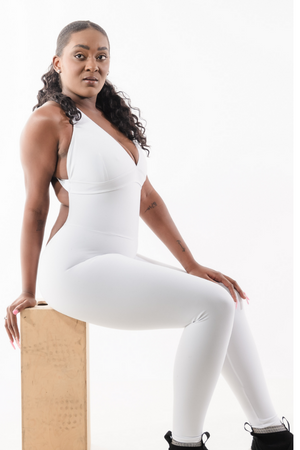 WHITE
This product is made to order. Please give us 3 - 4 weeks.
Thank you! Happy Shopping
Don't see the Fabric you want?
Place your custom order here!
love the white.!
This jumpsuit is a great piece to add in my wardrobe. It's cute, comfortable, and easy to wear anywhere.
Thank you so much for your feedback ❤️
Ugh I just love the white thick fabric, yoga proof piece. I call it my polar bear. So hot, snap necks left and right at the gym or wherever I wear. I loooove this one so much, must have the white pair 🤩
Thank you so much for your feedback ❤️