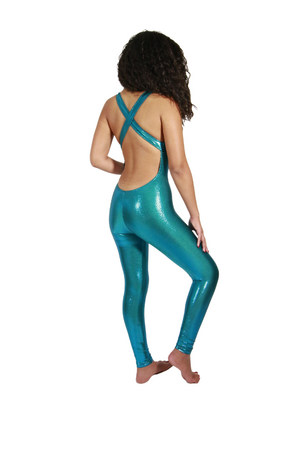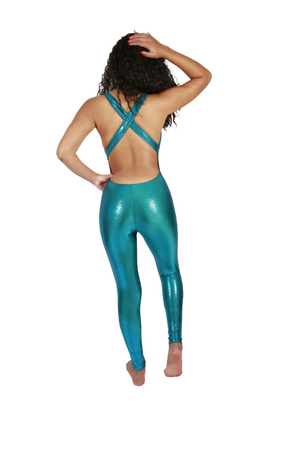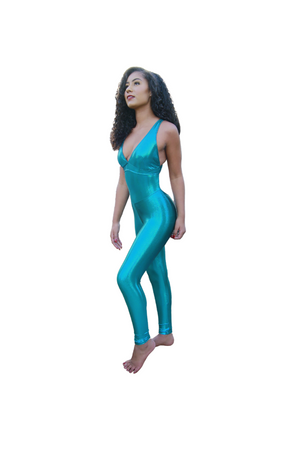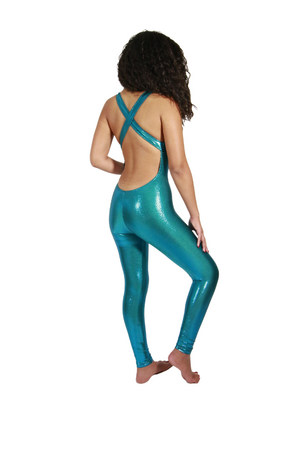 Introducing Aqua Sparkle: Your Go-To Holiday Jumpsuit for Unforgettable Celebrations!
Get ready to dazzle and shine at all your upcoming holiday events with Aqua Sparkle, brought to you by Onthemarq. Whether you're attending a glamorous Christmas party, counting down to a fabulous New Year's Eve, or grooving at a lively music festival, this jumpsuit is your ultimate style companion.
Experience the perfect blend of comfort and glamour with Aqua Sparkle's premium spandex fabric. Its seamless construction ensures a soft and skin-friendly feel, while the shimmery exterior adds a touch of enchantment that will make you stand out like a radiant jewel.
Feel like a queen as you slip into Aqua Sparkle's regal design. The luxurious fabric and impeccable fit will elevate your confidence to new heights, allowing you to shine with every step you take.
Aqua Sparkle is designed to adapt to any climate and occasion, making it your ideal choice year-round. Whether you're embracing a snowy winter wonderland or enjoying a tropical paradise, this jumpsuit effortlessly complements your style. It's a versatile must-have for fashion-forward women seeking to make a lasting impression.
Make a fashion statement this holiday season and beyond with Aqua Sparkle. Embrace the perfect balance of comfort, style, and glamour that will set you apart from the crowd. Let Aqua Sparkle be your go-to outfit for unforgettable moments, ensuring you steal the spotlight at every event.
Shop now and experience the magic of Aqua Sparkle. Elevate your wardrobe and let your inner sparkle shine brighter than ever before!