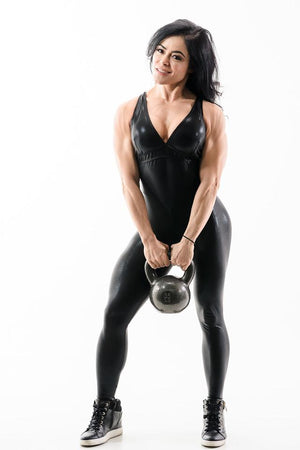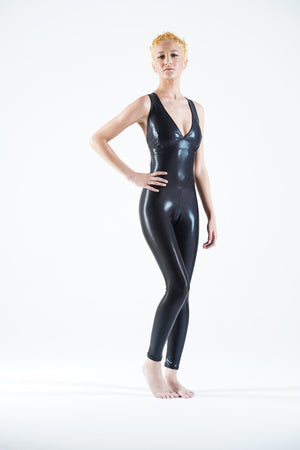 Black Las Vegas Sparkle
The Black Las Vegas Sparkle is unique and super-shero sleek!!
Women love its high compression yet silky finish on their skin.
Soft on the inside and sparkly on the outside, it moves with you like all of our breathable, second-skin fabrics, securing you no matter how you move in it.
Like our shiny snakeskin, this fabric has a dynamic finish and texture but also breathes with your skin the more you move in it.
Compression 4-way stretch that lasts years!

Does not retain sweat or odor, so dance away and play all day!

Easy wash and dry (suggest gentle wash, tumble-dry-low or line-dry for longer life in the shine). Extremely durable fabric.

The lifespan of the fabric with wash and dry is at least 160 washes (3 years of weekly washing as suggested).*

High-quality material retains shape and compressionability for the life of its use.
*Please note that sparkle is subjective to the heaviness of wash and dry)
IDEAL FOR:
dancing

weightlifting

various workouts

aerial

pilates

accessorizing or wearing alone for going out.
Don't see the Fabric you want?
Place your custom order here!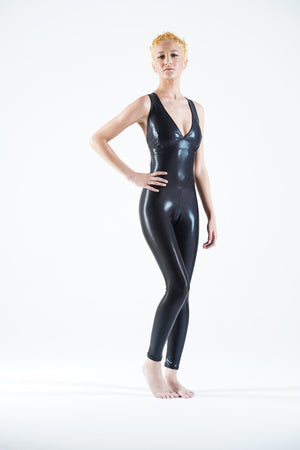 Fits great!
I love the way it fits my body and how it feels while working out. It's stretch is perfect for any movement. I plan to order more as soon as possible!
Thank you so much for your feedback ❤️
Lots of support!!
I was nervous about the support of the jumpsuit, as I am a bigger chested gal, but this exceeded my expectations! They have never looked so good! The material is eye catching and perfect to wear to gym or out at night. Highly recommend!
Thank you so much for your feedback ❤️
Disco Dreams Comes to LIFE
This jumpsuit is a must have like a LBD or in this case LBJ is a MUST. Low back so it's easy to get in and out of and lifts and supports in all the right places. This material. OOOOF. Black with rainbow sparkle. It's really a wardrobe staple.
Thank you so much for your feedback ❤️
This jumpsuit is so beautiful. I can work out in it or go out in it.
All I do is put a Cammy over it at night and it's beautiful!!! But it is so comfortable to wear around the house as well. You can literally do anything in these jumpsuits. I am so impressed with thre comfort, style and the fact that I don't have to take it off to use the restroom is the greatest idea ever!! Thank you "On The Marq" for all thoughtfulness that went into this design!
Thank you so much for your feedback ❤️